Winter Storage
Keep Your Golf Cart in Top-Notch Condition
TURN TO US FOR GOLF CART STORAGE IN PLAISTOW, NEW HAMPSHIRE
Need a place to store your golf cart during the off-season? Golf-Rides in Plaistow, NH can help. We also offer golf cart layaway services.
We can store and maintain your golf cart during winter to keep it in perfect condition. Our golf cart storage facility will keep your golf cart safe and will help extend the life of your cart. We'll do service maintenance to keep your cart in full running condition. We'll let you know what repairs we recommend and will work together to decide if you would like for us to move forward with those. We will also perform any of your previous requests while your cart is in storage.
Fill out our online form today to secure your spot in our storage facility. You can also print out the online form and mail it to us with a check.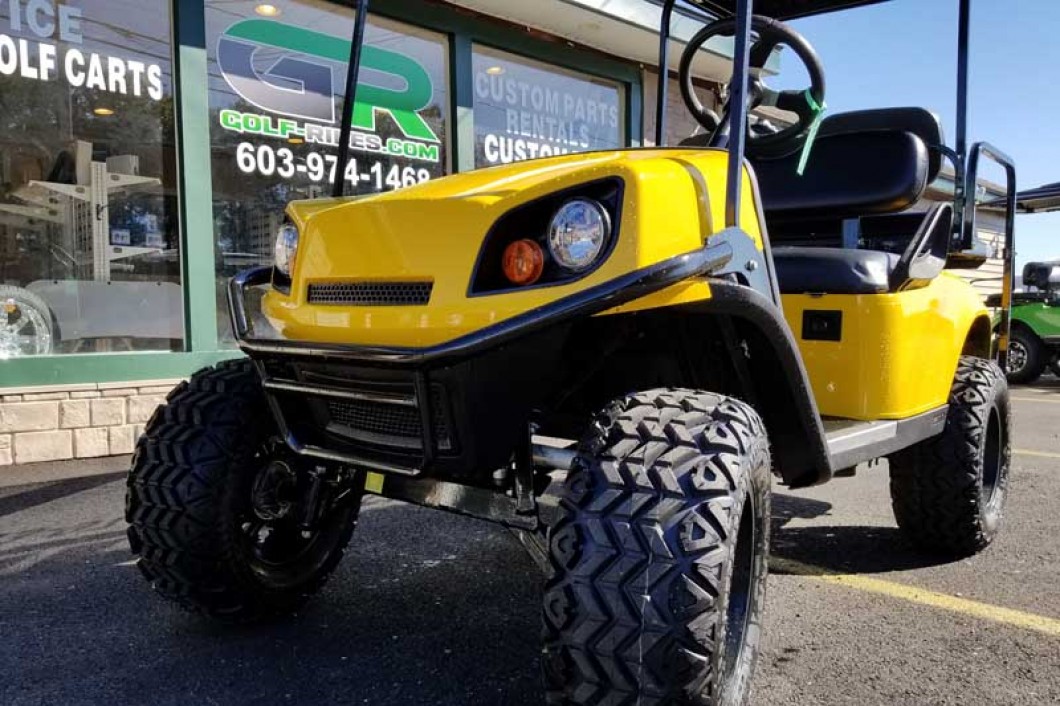 Check out our golf cart storage prices
Choose Golf-Rides when you need golf cart storage services in Plaistow, NH. Nobody else offers better service for the same low price. We offer reduced labor costs during winter storage time for upgrades. This can help extend its life and ensure that it will serve you for years to come. Storing a two- to four-passenger golf cart for the winter costs just $235. Storing a six-passenger golf cart costs $260. We offer a secure environment for the winter
Contact us today to discuss our golf cart storage and golf cart layaway services in more detail.